Welcome to the first food blog post, we can't wait to share our attempts at other people's recipes, our favorite family recipes that have been passed down, and new creations! To start us off, we decided to make sweet potato fries. They are super simple to make and are a healthy way to add vegetables into your meal.

For this recipe you will need:
3 average sized sweet potatoes
Olive oil- drizzled on top
Salt- as desired
Pepper- as desired
Parmesan- ¼ cup
Parsley- about 1 T
Garlic- 1 T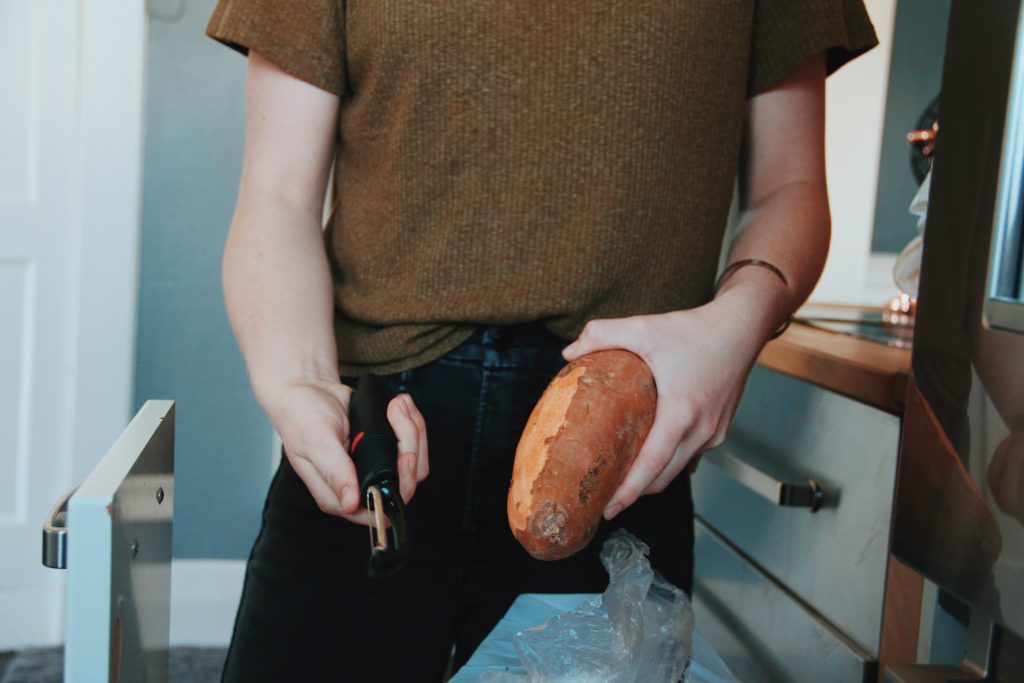 First off, preheat your oven to 400 degrees so that it will be ready when the fries are prepped for cooking. Then, you can start by peeling all of your sweet potatoes. You can also keep them unpeeled, but we liked the taste of peeled sweet potatoes better.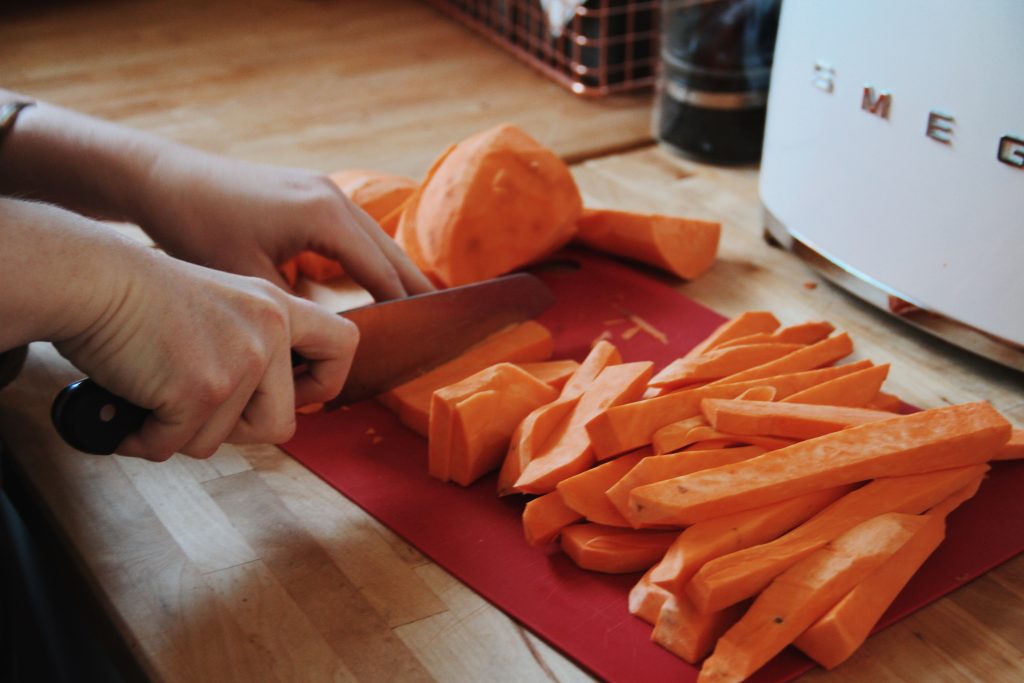 Since we are making sweet potato fries we decided to cut them horizontally. As you can see, ours were quite big so we decided to cut some of them in half as well. This not only allowed them to get a bit more crunchy after cooking but also made it easier to eat. If you prefer, you can also cut them thinner depending on your preference.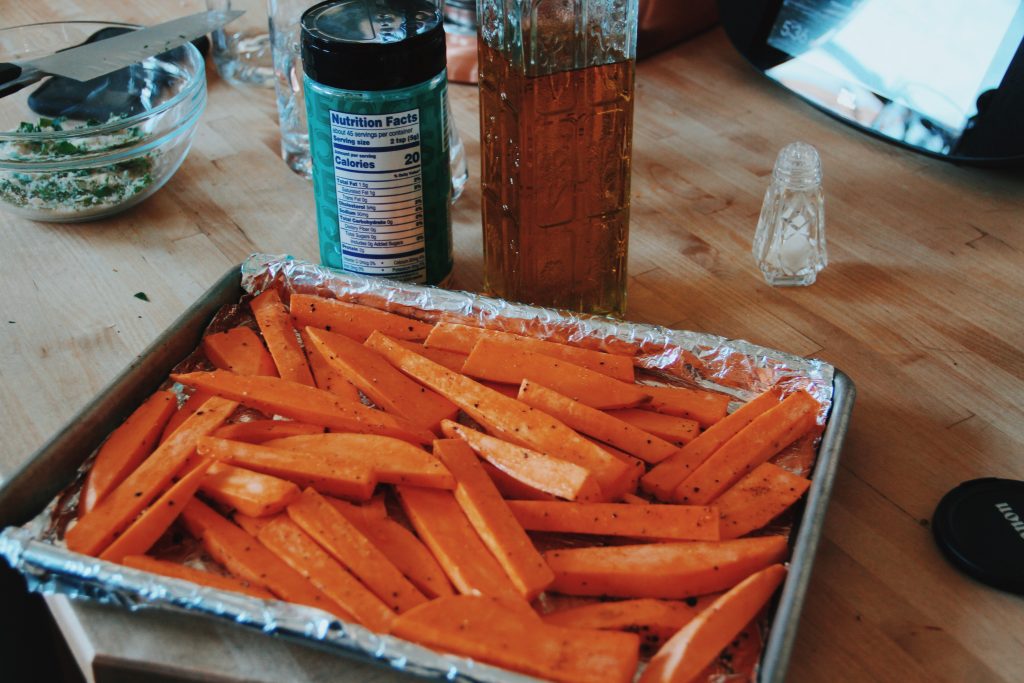 Once you have cut them to your liking, place them all on a baking sheet with parchment paper. If you don't have parchment paper (like us), you can also use tinfoil. Cover them with olive oil and mix to be sure that each fry is covered. Too much olive oil will make it harder to cook and it won't be able to get as crunchy. Add your salt and pepper, being sure to evenly distribute it. We did not measure these, as we just did the amount that we felt was right.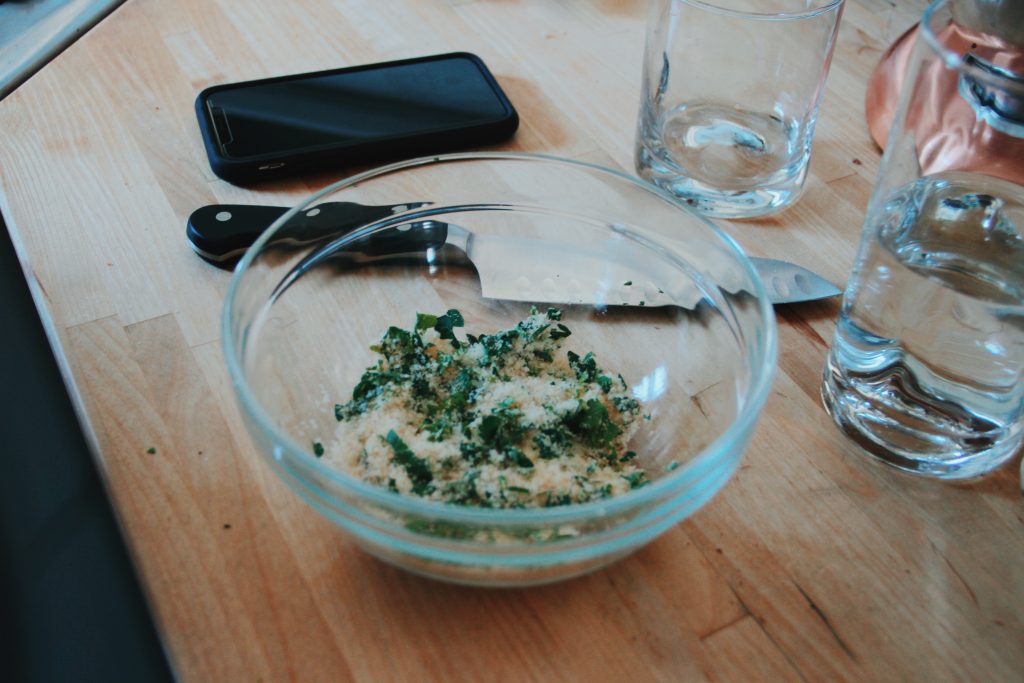 In a separate bowl, mix your parmesan, parsley, and garlic. Then set the mixture aside until the fries are out of the oven.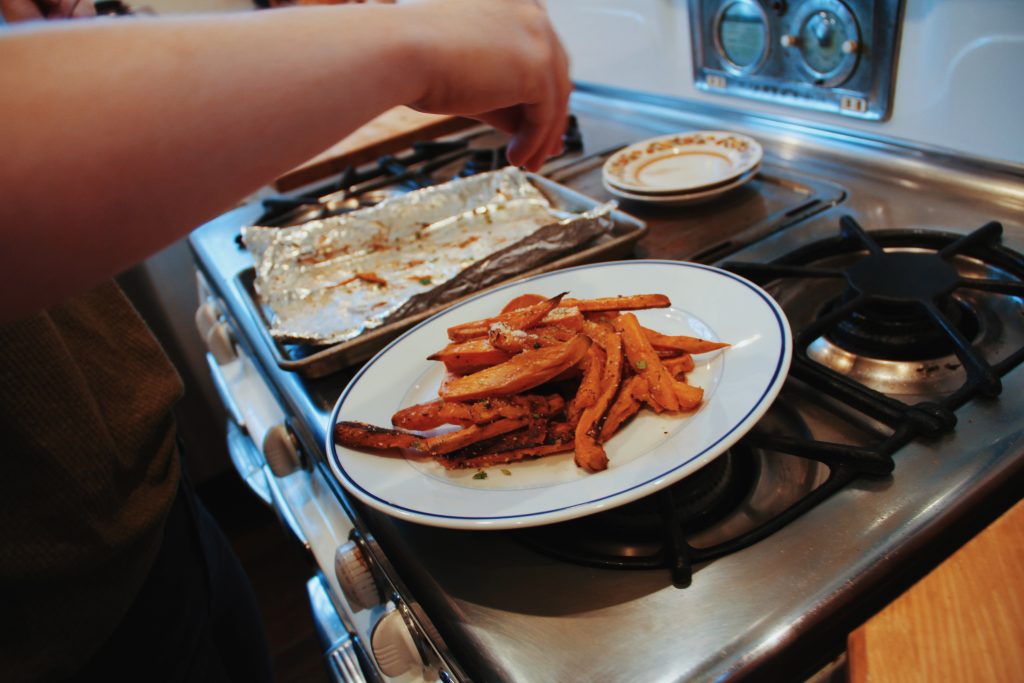 Next up, place your pan into the oven (which should have been set to 400), allowing them to cook for 40 minutes. If you desire, you can flip them about halfway through for a more even taste. Take them out when they are cooked to your liking.

Add the parmesan mixture and enjoy these delicious fries!
Subscribe and leave your email to get notified when we post our weekly blog posts!